We are blessed to have an awesome team! Meet a few of them below :)
Ms. Clare
Ms. Clare is the office manager at Myrtle Avenue. She has been working at Pine Grove since 1980. She started as a teaching assistant in the classroom and then transitioned to the administrative Right Hand Woman at the 85 Myrtle Avenue location. Ms. Clare is an invaluable part of the daily functioning at Pine Grove. She has been married to Bobby for 43 years, has two sons and two grandchildren. In her free time she likes to do ceramics, bake, shop and play with her grandchildren!
Ms. Rose
Ms. Rose is our art, drama and music teacher at al locations and has been with Pine Grove since 2000. She graduated from Iona College with a B.A. in Speech/Theatre and received her certification to teach from the College of New Rochelle. Ms. Rose began teaching at White Plains Child Day Care in 1982. She then spent the next 9 years at St. Ann's in Yonkers, where she taught 7th and 8th grade Math and Science, 2nd grade and developed a Kindergarten program. Ms. Rose stayed at home the next 7 years to raise her family of four. In the past, Ms. Rose has taught Pre-school at Pine Grove and in the SCIS program.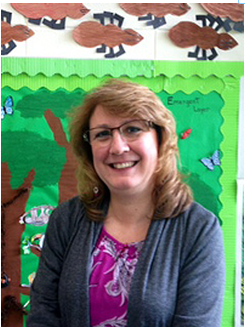 Ms. Sue
Ms. Sue is the head Pre-K/K teachers at the Falls School location and has been at Pine Grove since 2001. She is a certified teacher and holds a Masters Degree in Elementary Education and a Bachelor's Degree in Early Childhood Education with a second Major in Sociology from Queens College. Ms. Sue also works at Pine Grove Summer Camp as our Science teacher working with the children ages 4-12 doing hands on science experiments. Prior to Pine Grove, Ms. Sue taught both third and fourth grade, as well as a reading lab class at P.S. 119 in the Bronx. Ms. Sue brings with her pre-school teaching experience, as well as working with children with special needs ages' infant through five years old. She has been married for 19 years and has a fourteen-year-old son and a nine-year-old daughter. She likes to spend her time outside the classroom attended her children's sporting events and cooking!
Mr. Tom
Mr. Tom is the Director of our Myrtle Avenue location and has grown up in the Pine Grove business. He brings many years of Human Resources to running Pine Grove, along with a BA degree in Sociology and Core Classes in Child Development and Early Childhood Education. Tom also brings his love of sports and outdoor activity to the school.
Mr. Tom
Mr. Tom was a Director with us for many years! He recently passed on and continues to guide us with his lessons of the importance of play in learning and having fun! One of his joys was watching the children he worked with become lifelong learners.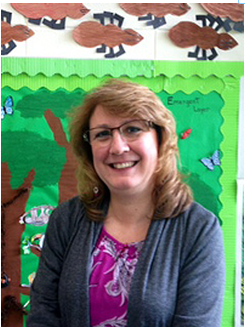 Ms. June
Ms. June has been the leader of the Infant Program since 2000. Ms. June Hennessy and her wonderful staff have provided a loving and safe environment for infants ranging in age from 6 weeks to 12 months. Ms. June has been working with the children at Pine Grove Country Day School for over 23 years! She has previously worked as a teachers aid in our nursery school and our half-day kindergarten program prior to 1999. In the fall of 1999 she became the leader of our newly formed Infant Room. Ms. June holds a college-credited course in Infant and Toddler Care from Empire State College. She has been a resident of Mahopac for 34 years and has been married to her husband Jim for 42 years. They have nine children and five grandchildren. She spends her free time outside the infant room enjoying watching her children participate in various sports and visiting with her grandchildren.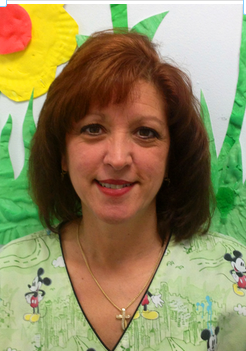 Ms. Jeanne
Ms. Jeanne been the head teacher of our Wobbler Program since 2001, teaching with even more love and enthusiasm than ever! She holds a dual-credential CDA (Child Development Associate) for Infant/Toddler and Pre-School settings, as well as a certification in MAT training (Medication Administration Training), CPR and First Aid. Before Pine Grove, Ms. Jeannie worked as a kindergarten teacher's aid for two years. She has also worked in a Family Group Center for seven years with children aging from three months to four years. She has been married twenty-nine years, has 3 daughters and spends her energetic time out of the classroom doing what she loves; planning parties, from Baptisms, Communions, Sweet Sixteen's and an upcoming wedding, and in her spare time planning her next Disney vacation!
 
Ms. Nancy
Ms. Nancy is the head teacher of the Toddler Program at our Myrtle Avenue location. She has been the leader of the Toddler room since 2000. She holds a college-credited course in Infant and Toddler Care from Empire State College. Ms. Nancy has seven children, and eight grandchildren. Nancy loves to sew, go to broadway plays and spend time with her children and grandchildren.